Classification, Diagnostic Assessment & Nomenclature
The goal of our section is to promote classification and diagnosis as essential tools of our profession, reflecting both science and humanism as the two fundamental pillars to advance our profession, improve patient care, highlighting determinant of health, and strengthening the role of Neuroscience in psychiatry through the following:
Education through WPA meetings and other WPA venues.

Organising Sectional & Intersectional Presentations and Symposia at WPA Congresses.

Collaborations with Professional Associations on global, regional, and thematic meetings.

Promoting publications in academic and professional journals.

Collaboration with Regional Associations, such as the Latin American Psychiatric Association, on a major practical application of the Person-centered Integrative Diagnosis model.

Contributing to the development of diagnostic models that optimise integrative, culturally relevant, person-centered, individualised care.

To liaise with other WPA institutional groups and scientific sections to advance the scientific and clinical utility of psychiatric diagnoses and classification.
Address: University of Rio Grande Valley School of Medicine,
Institute of Neuroscience 2902 Haine Drive,
Harlingen, Texas, 78550, USA

E-mail: ihsan.salloum@utrgv.edu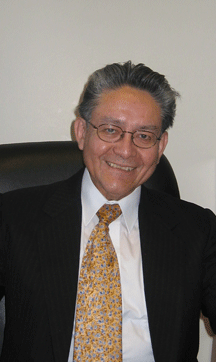 Icahn School of Medicine at Mount Sinai
BOX 1093, Fifth Ave & 100th Street, New York, New York, 10029, USA
​
Email: juanmezzich@aol.com
Address: Emeritus Professor of Child and Adolescent Psychiatry,
University of Western Brittany,
Brest, France

E-mail: botbolmichel@orange.fr
Address: Department of Psychiatry,
Faculty of Health Sciences University of Pretoria
Private Bag X323 Gezina
Pretoria 0031 South Africa

E-mail: werdie.vanstaden@up.ac.za